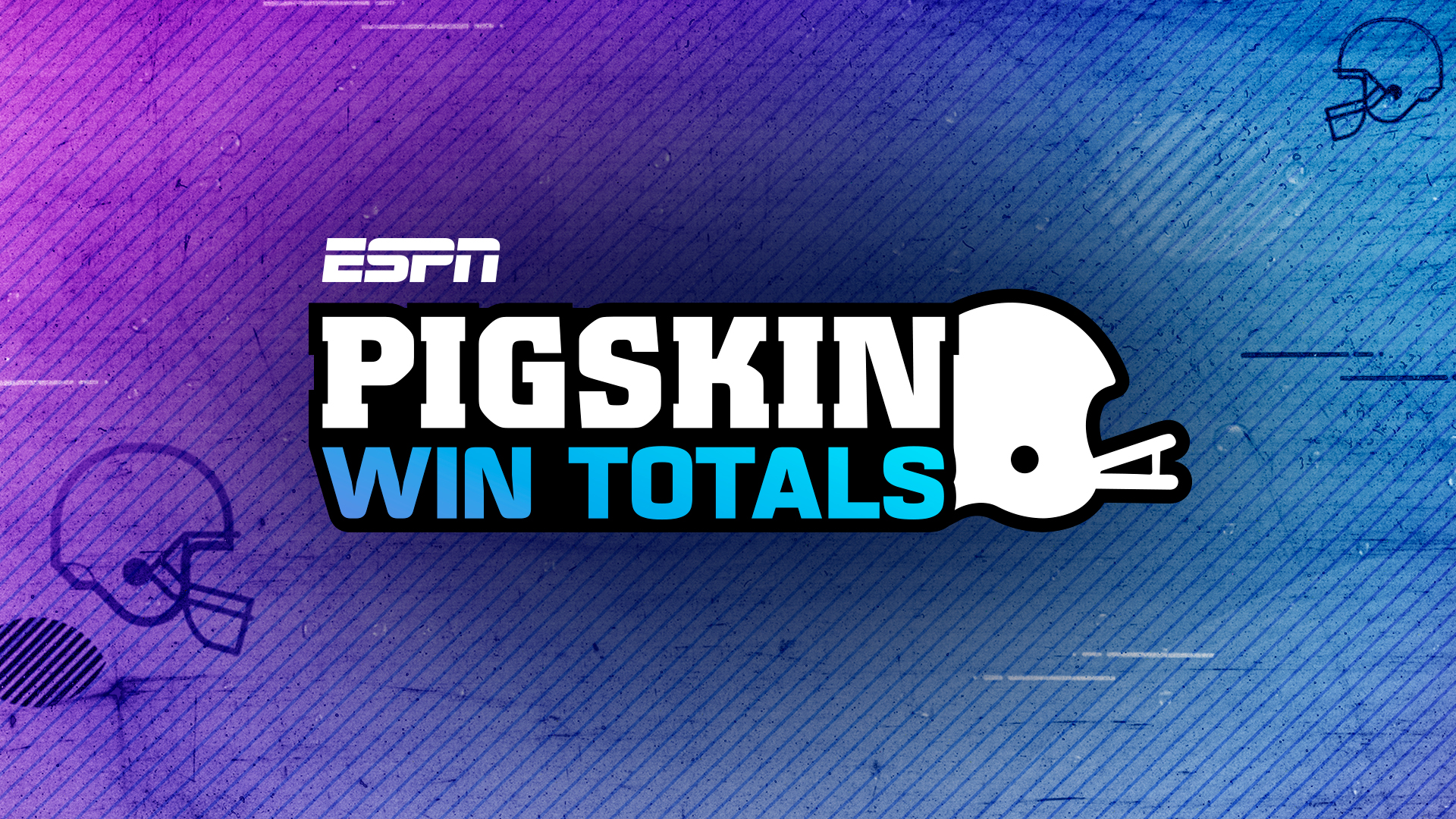 Perhaps you had the No. 1 pick in your fantasy football draft last season and could not decide between Indianapolis Colts RB Jonathan Taylor and Los Angeles Rams WR Cooper Kupp. This conundrum made sense. These were clearly the top fantasy options at their respective positions during the 2021 NFL season, with Taylor producing 2,171 yards from scrimmage and 20 touchdowns and Kupp catching 145 passes for 1,947 yards and 16 TD catches. Each figure for each player paced the league.
Then came the 2022 season. Injury, as it so often does, got in the way and with it came ruined NFL and fantasy campaigns. The Colts and Rams won 21 games — and L.A. a Super Bowl! — during the 2021 season. Last season, they won a mere nine games. Taylor averaged only 13.3 fantasy points per game as a high ankle sprain held him to 11 games. Kupp dominated the first eight games of the season, averaging nearly 25 PPR points per game, then suffered his own high-ankle sprain in Week 10. It ended his season.
Every season we feature myriad players trying to bounce back to prior statistical relevance, and sometimes we can group these players into similar situations. We can do this with Taylor and Kupp, as they are two of the top players in the sport when healthy, albeit representing different positions. It certainly seems plausible Taylor and Kupp return to fantasy greatness, and fantasy managers will need to invest early, though perhaps not as early as last summer.
Taylor, 24, remained a productive and busy player last season, and even while compromised both by physical limitation and that of his team's futile quarterback and offensive line play, he averaged more than 18 PPR points per game over his final four full contests, ending with the first week of December. The Colts will look different on offense this season — and this is a good thing — but Taylor will still be the featured player.
Kupp, 30, as with Taylor, was probably not going to match his amazing 2021 statistical season, but he was well on his way to getting close. If we extrapolate his numbers from his eight full games, they were outstanding. Kupp thrived despite spotty quarterback play as well. We assume Matthew Stafford bounces back in 2023, too. Kupp will be his featured wide receiver again.
Taylor and Kupp lead our annual list of bounce-back candidates heading into the 2023 season. Reasonable minds can debate what constitutes a "bounce-back" player, but in its simplest terms, these players did not perform up to expectations last season (or did not perform at all!), with something preventing them from doing so. Let's separate them by position.
Quarterback
Lamar Jackson, Ravens: He was featured on this list a year ago, and for good reason. Jackson was a record-breaking MVP during the 2019 season, and since then he has finished 10th, 16th and 14th among quarterbacks in fantasy points. Last September, he played great. After that, he did not, and let us just say he has had an interesting offseason. We care in fantasy because we know this passing/running threat can be amazing.
Aaron Rodgers, Jets: This future Hall of Famer comes off the worst full season of his legendary career with designs on turning things around for his new team. We believe Rodgers is neither too old nor has lost too many skills — he was a top-five fantasy QB in 2021 and 2022 — for fantasy managers to rely on again.
Russell Wilson, Broncos: Everyone thought things couldn't get worse than Wilson's final run with the Seahawks and he would be an ideal fit for the Broncos. Nope. Didn't quite work out. Wilson reached 300 passing yards in Week 1 and didn't do it again. New head coach Sean Payton has quite a task ahead of him.
Deshaun Watson, Browns: Watson sat out the 2021 season and landed a lucrative deal in Cleveland, but when he finally debuted following an 11-game suspension, he was not the fantasy star from his Texans days. Watson averaged 14.3 fantasy points in his six starts. More is expected and likely to come.
Matthew Stafford, Rams: Stafford's first season with the Rams was his best one yet, as he tossed 41 touchdown passes and won a championship. His second season was his worst, as it ended prematurely with a neck injury. Stafford doesn't possess the same top-five fantasy upside as Jackson and Rodgers, for example, but he should be helpful.
Trey Lance, 49ers: Here we take some editorial license in the term "bouncing back." After all, Lance has yet to be a reliable fantasy option in his two NFL seasons. The No. 3 pick in the 2021 draft could be an electric passer and runner with health and opportunity. Watch his progression this summer.
Running back
Najee Harris, Steelers: A top-five fantasy RB as a rookie, Harris dealt with a Lisfranc injury early in the season and he saw a smaller workload. While he played in all 17 games again and topped 1,000 rushing yards, his valuable role in the passing game diminished. We'll see if the Steelers return his volume to 2021 levels.
Alvin Kamara, Saints: As with Harris, Kamara delivered a solid RB2 campaign, but again, it fell short of RB1 expectations from draft day. Kamara scored only four touchdowns, the lowest total in his six-year career and, unlike Harris, his durability is in question. It's also possible he will face a suspension for at least a portion of the 2023 season.
D'Andre Swift, Eagles: A variety of injuries again cost Swift several games, but this time it also made him more of a third-down specialist, quite the disappointing statistical trend. In an effort to keep Swift healthy, the Lions presented him only seven rushing attempts per game. The Eagles are quite aware of this and while Swift may be featured more behind a stellar offensive line, expect a shared workload again.
James Conner, Cardinals: Few expected Conner to score another 18 touchdowns, as he did during the 2021 season, but he didn't even get halfway there. Conner has been a top-10 PPR RB twice in six seasons, but never a 1,000-yard rusher, as he is a bit touchdown-dependent.
Breece Hall, Jets: The Iowa State rookie emerged as a fantasy star by October, and then he was done after tearing his ACL. The Jets believe Hall will be back on the field for training camp, and fantasy managers should act accordingly.
Javonte Williams, Broncos: Williams starred in a timeshare role in 2021, leading to high expectations, and then he tore his ACL in Week 4. While Williams hurt his knee several weeks before Hall hurt his, the severity of his injury was worse, and he may not be ready for September.
J.K. Dobbins, Ravens: As with Williams, Dobbins looked terrific as a rookie, but he tore his ACL during the 2021 preseason. He needed another knee procedure in October and didn't start helping fantasy managers until Week 14. Dobbins is a standout runner, but little factor in the passing game.
Cordarrelle Patterson, Falcons: Patterson's role adjusted after his stunning breakout in 2021, and while he was a more efficient, more effective runner last season, averaging 4.8 yards per rush and scoring eight times, it was his work in the passing game that disappeared. At 32, that role seems unlikely to return, even more so with the arrival of first-round pick Bijan Robinson.
Clyde Edwards-Helaire, Chiefs: The surprise 2020 first-round pick rushed for 803 yards and caught 36 passes as a rookie. He has rushed for 819 yards and caught 36 passes in two seasons since. The Chiefs found options to replace Edwards-Helaire, and he could find it difficult to rise up the depth chart.
Elijah Mitchell, 49ers: The impressive Mitchell approached 1,000 rushing yards in his 11 games as a rookie in 2021, but he missed all but five games last season and the organization acquired Christian McCaffrey. Still, Mitchell was an early-down factor, when healthy, even with McCaffrey around.
Wide receiver
Deebo Samuel, 49ers: Fantasy's No. 2 WR scorer in 2021 behind Kupp dealt with multiple leg injuries throughout last season, limiting his availability and success on rushing attempts, and he was far less effective on downfield passes, averaging 11.3 yards per catch, down from 18.2. The talent is there, but he must stay on the field.
Marquise Brown, Cardinals: Brown's first season in Arizona was a bit underwhelming, as he missed five games with a foot injury and then he struggled with inefficiency playing alongside DeAndre Hopkins, who returned from suspension. Brown is a dangerous downfield threat, but he needs better quarterback play.
Brandin Cooks, Cowboys: Cooks, 29. has already reached 1,000 receiving yards six times for four franchises, and he'll aim to do so again for Dallas. Cooks struggled with injuries and quarterback play last season, but he has already proven himself capable of producing initially in new settings.
Hunter Renfrow, Raiders: Injuries and the Raiders adding Davante Adams helped render Renfrow's 2022 campaign a bust, as he went from 103 catches, 1,038 receiving yards and nine touchdowns in 2021 to averaging 7.9 PPR points in his 10 games last season. Not good, but the accomplished slot man should get chances this season.
Michael Thomas, Saints: Wow, his MVP season of 2019 seems so long ago. Thomas caught 149 passes for 1,725 yards and nine touchdowns that season. Since then, injuries have kept him to 10 games over three years, and generally ineffective play. Fantasy managers would take a bounce-back to mere relevance.
Odell Beckham Jr., Ravens: Somewhat like Thomas, Beckham hasn't had much luck the past three seasons, struggling on the field and then tearing his ACL as the Rams won the Super Bowl. Expecting double-digit TDs like back in his Giants days is asking too much, but again, just some statistical relevance would be nice.
Calvin Ridley, Jaguars: A breakout performer for the 2020 Falcons, Ridley hasn't played in an NFL game since October 2021, thanks to a betting suspension. The league reinstated him and the Jaguars — and fantasy managers — hope the 2020 version returns.
Tight end
Darren Waller, Giants: A fantasy superstar with the Raiders in 2020, Waller played in only 20 games the past two seasons, and now he gets a new start with the Giants. When healthy, Waller can dominate defenses, and he gives his new team a top red zone threat.
Kyle Pitts, Falcons: A 1,000-yard receiver with only one touchdown as a rookie, fantasy managers expected Pitts to score many more touchdowns his sophomore season. He scored twice, but he was barely a factor in the offense until a knee injury ended his season early. He's talented, but a big statistical question mark.