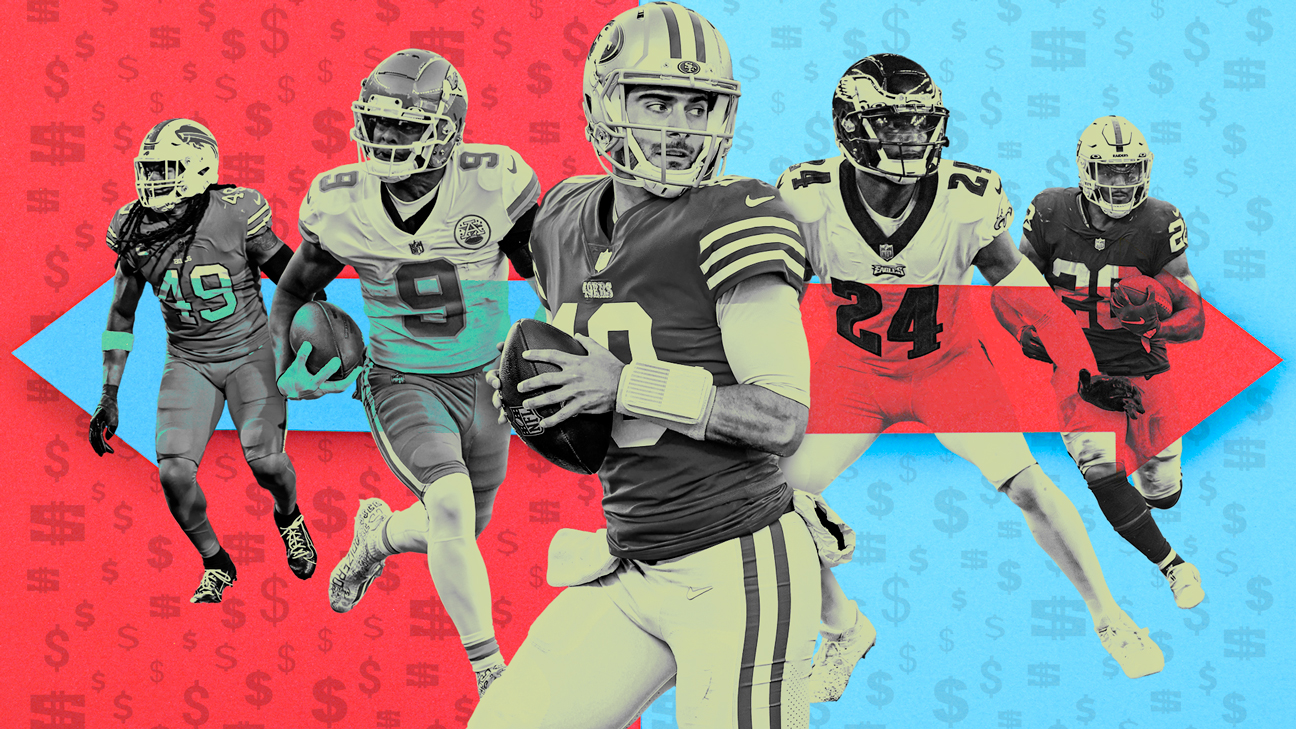 KANSAS CITY, Mo. — Last year at this time, the Kansas City Chiefs planned to extend wide receiver Tyreek Hill's contract and were in the process of deciding whether to do the same with safety Tyrann Mathieu.
They went into the season without either player. Hill was traded to the Miami Dolphins and Mathieu signed with the New Orleans Saints as a free agent.
The Chiefs went on to win Super Bowl LVII. There is a lesson in that for general manager Brett Veach as the Chiefs begin to prepare for next season: The plan they have right now for the 2023 roster might change in a big way by the time training camp rolls around.
"I don't think you can go in there and have a set [plan]," Veach said. "You have to have a plan, stick to it and knock it out of the park, but if the plan doesn't work, you've got to move on quickly."
An argument could easily be made that the Chiefs won the Super Bowl because of the moves with Hill and Mathieu, not in spite of them. They received multiple draft picks for Hill, turning one into starting cornerback Trent McDuffie and another into wide receiver Skyy Moore, who delivered key plays in the fourth quarter of both the AFC Championship Game and the Super Bowl.
Instead of re-signing Mathieu, the Chiefs added another safety, Justin Reid, who is five years younger, started every game last season and could be a key part of the secondary for many seasons to come.
The Chiefs this year face similar, keep-them-or-don't and at-what-price decisions with other key players. Here is where the Chiefs stand ahead of the March 15 start of free agency:
Left tackle Orlando Brown Jr., their franchise player last season, could get tagged again. Veach indicated the Chiefs would prefer to sign Brown to a long-term contract instead, in part to lower a salary cap cost that would be around $20 million if he plays under the franchise tag again.

"It's more beneficial for us to get something done long term," Veach said Tuesday at the combine. "We'll have a lot of dialogue.

"We've started exchanging information. Now, unlike last year, I think we have at least a runway to work with and we've gotten to know his team a little better. We're excited to get that process started and hopefully we can get something figured out."

Defensive lineman Chris Jones, who had 15.5 sacks last season, is headed into the final season of his contract, but the Chiefs might try to extend the deal. Jones will cost the Chiefs more than $28 million against their cap next season.

Defensive end Frank Clark is also going into the final season of his contract and would also cost the Chiefs more than $28 million against their cap. The Chiefs would save $21 million against their cap by releasing Clark, but coach Andy Reid said recently he would prefer to retain Clark.

"I love Frank Clark," Reid said Tuesday. "Frank is a top-notch guy. I love him. Love him to death."

Two of the Chiefs' top wide receivers, JuJu Smith-Schuster and Mecole Hardman, are potential unrestricted free agents. The Chiefs might try to retain one or both players. They began the process of rebuilding at wide receiver last year by drafting Moore in the second round and trading a pair of draft picks to the New York Giants for Kadarius Toney.

"I think both of them will probably have bigger roles [next season]," Reid said. "They'll be more familiar with the offense mainly and so you can utilize them in different ways. Both of them are very talented. I really like their attitude toward the game."